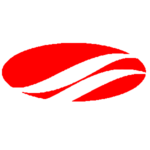 The bank was founded in 1991 as Arminvestbank shareholding bank and was reorganized into Arminvestbank CJSC in 1994. In 1991, the bank received banking license № 40 from the Central Bank of Armenia.

In 2006, Arminvestbank was renamed into ARMBUSINESSBANK CJSC.

The mission of the bank is to promote the development of the Republic of Armenia, particularly through cooperation with economic entities of Armenia, providing them loans and high-quality banking services.

One of the main objectives of the bank is to use new banking technology, as well as to provide full package of banking services to customers.

In 2017, the bank launched its new application (ABB BOT), which is a special page of the bank in Telegram messenger.

The bank is a member of SWIFT, MoneyGram, Intelexpress, Ria, Converse Transfer, Unistream, Sigue and BEST international payment systems, as well as of ArCa, MasterCard and Visa International payment systems.

As of November 2020, the bank has 61 branches (including the Head Office of the Bank), 30 of which are in Yerevan, 26 are in the regions of Armenia, and 5 are in Artsakh.

Shareholders of ARMBUSINESSBANK CJSC are member of the Executive Board Vitaly Grigoryants, who owns 95% (or 48,488) of the shares, and Chairman of the Executive Board Arsen Mikaelyan, who holds 5% (or 2,552) of the shares.

As of 31 December 2017, the bank staff is comprised of 898 employees.

As of December 31, 2020, the total capital of the bank is AMD 55,291,756 thousand, assets – AMD 898,914,941 thousand, liabilities – AMD 843,623,185 thousand.